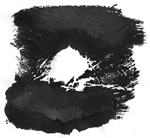 Niccolò Masini is an artist, filmmaker and researcher whose work stands at the intersection of narrative and craft, but also poetry and anthropology. His work seeks to provide a vehicle for observing tangible and intangible migratory processes, mappings, and traces in relationship to borders and colonization, together with the economic and political forces that have imposed precarious labor conditions and attenuated other histories. Entwining moving-image, creative methodology, experimental ethnography and teaching, his research engages with the limits of the possible and the impossible by recognizing a starting point in the re-discovery of the indeterminate, the unknown, the unquantifiable. Scrutinizing the inheritances carried within the politics of time, space and memory, recent projects revolved around questions of displacement, diaspora, territorialization/deterritorialization processes, and the histories and legacies of colonialism.
He holds a BFA in Animation and Illustration from the European Institute of Design – Milan (2011), a BFA in Audiovisual Arts at the Gerrit Rietveld Academy of Amsterdam (2015), and an MFA in art praxis and research at the DAI / Dutch Art Institute of Arnhem (2021). Winner of numerous prizes, competitions, grants and residencies, his work has been exhibited internationally in countries such as: The Netherlands, Australia, Canada, Argentina, Korea, England, South Africa, Italy, France, Greece, North Macedonia and Japan. in 2018, he was awarded the Best Young Artist Of The Year (Painting & Sculpture) by the GAMMA competition and GM conference in Tokyo.
His current artistic research is focused on the ongoing long-term project, Islands of Time, a trajectory exploring the relationships between the formulation of intangible feelings of belonging and the construction of geographical identity. Under the support of the Miller-Zillmer foundation of Berlin and Project Anywhere program, the research includes on-site field research phases into different locations, which are all situated in geographical borders, borders of migration and/or political displacements: El Boujdour Refugee camp / Western Sahara territories (2019), Genoa / Italy (2020/2022), Ventimiglia – Mentone / Italian France border (2021), Aeolian Islands / Italy (2021) and Buenos Aires / Argentina (2021). The project attempts to transcend linear conceptions of time and instead approach issues such as memory and movement by considering past, present, and future as deeply entangled within a global geopolitical context.
To date, he lives and works between Genoa (IT) and Amsterdam (NL).
Curriculum / Resume > Niccolò-Masini-2021