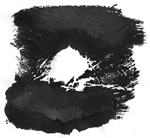 Niccolò Masini is an artist, filmmaker and researcher whose work stands at the intersection of narrative and craft, but also poetry and anthropology. His work seeks to provide a vehicle for observing tangible and intangible migratory processes, mappings, and traces in relationship to borders and colonization, together with the economic and political forces that have imposed precarious labor conditions and attenuated other histories. Entwining moving-image, creative methodology, experimental ethnography and teaching, his research engages with the limits of the possible and the impossible by recognizing a starting point in the re-discovery of the indeterminate, the unknown, the unquantifiable. Scrutinizing the inheritances carried within the politics of time, space and memory, recent projects revolved around questions of displacement, diaspora, territorialization/deterritorialization processes, and the histories and legacies of colonialism.
His works and research have been exhibited in several international venues, including: The Museum of Contemporary Art / Moca Skopje; The Watermill Center, New York; The Bali Purnati Center for the Arts and the Taunt Seni Foundation, Bali; Amaneï, Aeolian Islands; Palazzo Ducale Fondazione per la Cultura, Genoa; MUST-Museo Storico Città di Lecce, Lecce; Ring Gallery / Meštrović Pavilion, Zagreb; Istituto Italiano Cultura Tirana, Tirana; Momo Gallery, Cape Town; La Casa Suiza de la Boca, Buenos Aires; Hermitage, Amsterdam and the National Museum of Life and Ethnography of Macedonia and Thrace, Thessaloniki. Residency programs include: The Boghossian Foundation / Villa Empain, Bruxelles; The Losari Foundation / Yayasan Bali Purnati, Bali; The Watermill Center, New York; Amaneï, Aeolian Islands; La Ira De Dios, Buenos Aires, and Residenze per l'arte / Italia Argentina, Buenos Aires (among others). He received the Miller-Zillmer Foundation Vision into the Future fellowship (2019/2021), Project Anywhere program (2019 and 2022); VAA – Video Art Award 2019, Premio Italia Argentina per l'arte 2019 and, in 2018, he was awarded Best Young Artist Of The Year (Painting & Sculpture) by the GAMMA competition and GM conference of Tokyo.
His current artistic research is focused on the ongoing long-term project, Islands of Time, a trajectory exploring the relationships between the formulation of intangible feelings of belonging and the construction of geographical identity. Under the support of the Miller-Zillmer foundation of Berlin and Project Anywhere program, the research includes on-site field research phases into different locations, which are all situated in geographical borders, borders of migration and/or political displacements: El Boujdour Refugee camp / Western Sahara territories (2019), Genoa / Italy (2020/2022), Ventimiglia – Mentone / Italian France border (2021), Aeolian Islands / Italy (2021) and Buenos Aires / Argentina (2021). Since 2019, he co-founded Progetto Amalgama, a trans-disciplinary scientific/artistic educational roaming program for adolescents. Intertwining science and multidisciplinary methodologies, this program "amalgamates" theoretical scientific study and experiential approaches, emphasizing observation, "learning by doing," and interdisciplinary skills in emerging generations.
To date, he lives and works between Genoa and the Aeolian Islands.
Curriculum / Resume > Niccolò Masini_CV_2023