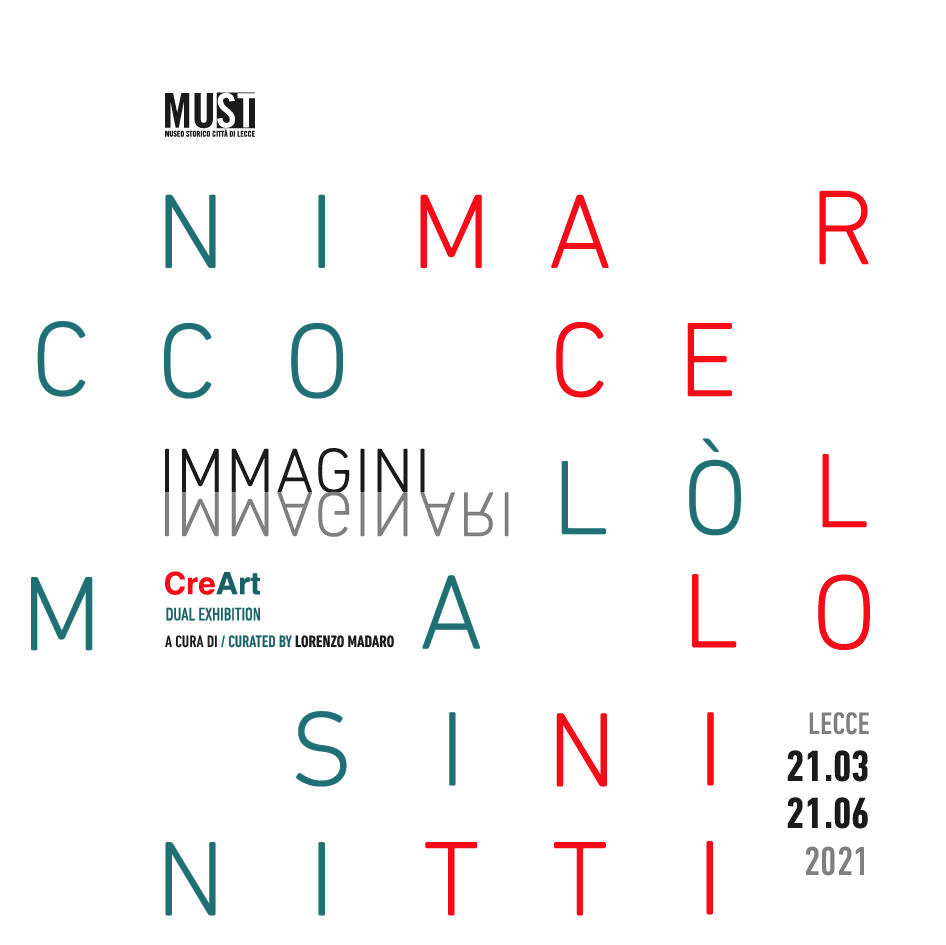 IMMAGINI IMMAGINARI
CREART DUAL EXHIBITION "IMMAGINI IMMAGINARI" FROM 21ST MARCH IN MUST MUSEO OF LECCE
Comune di Lecce will present the CreArt Dual Exhibition "Immagini Immaginari" from 21st March   MUST Museo Storico Città di Lecce The Exhibition curated by Artistic coordinator Lorenzo Madero, will present the works by Niccolò Masini (Genoa) and Marcello Nitti (Lecce).
#################################
What value does the image within the work of art have today? Many contemporary artists have returned to the themes of painting, drawing on the imagery of the history of art and life. Painting is an artistic genre that continues to belong to the contemporary: we would like to investigate it through a double exhibition of two young people linked to the CreArt network. We are very interested in research related to drawing and those that focus on the human body and its declinations.