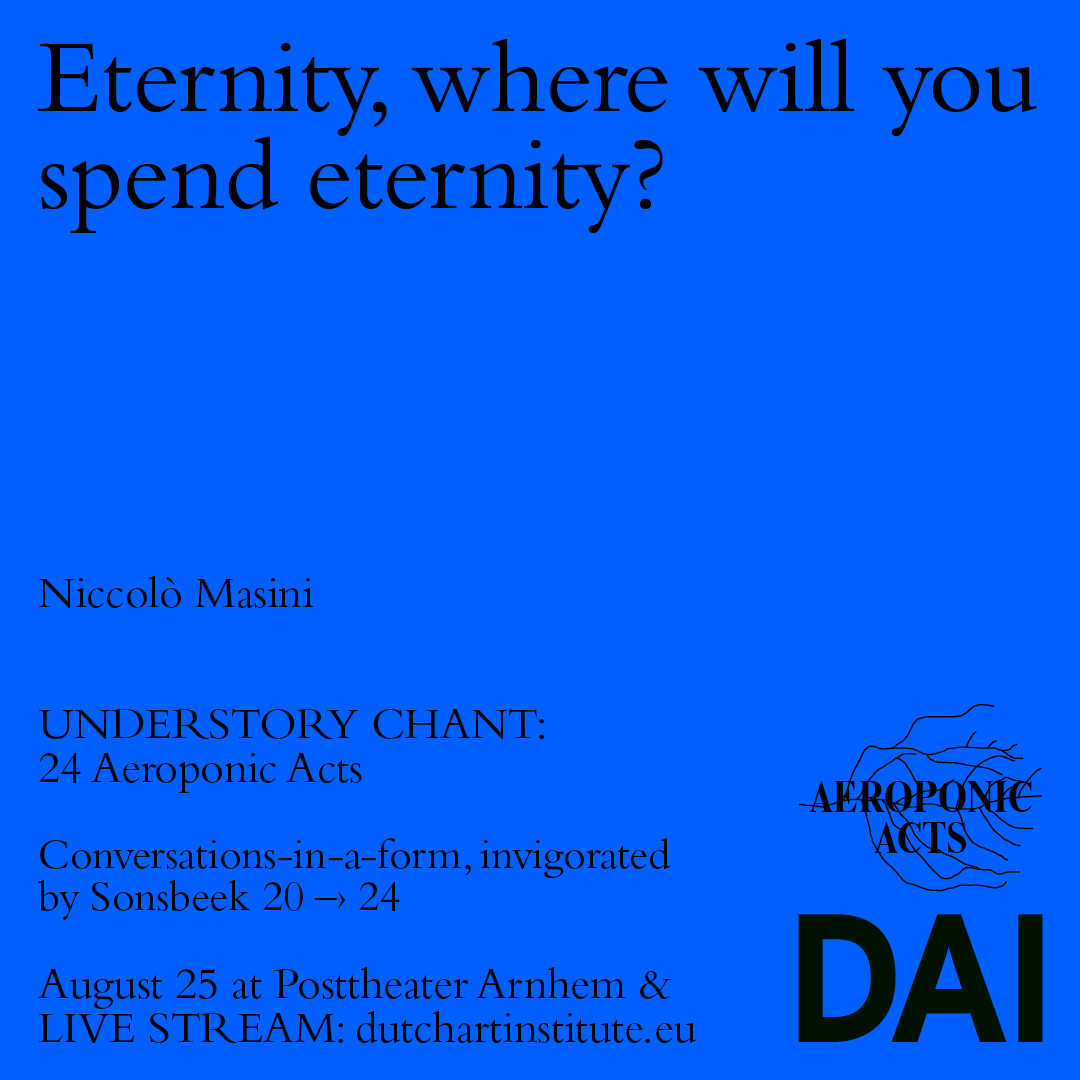 UNDERSTORY CHANT
~ 24 aeroponic acts ~ 24 conversations-in-a-form.
Barby Asante, Lisette Lagnado and Momtaza Mehri will respond to the question: Eternity, where will you spend eternity? Niccolò Masini's UNDERSTORY CHANT 2021 aeroponic act, "Red and Blue, Blue and Red: A practice of collecting that does not seek to retrieve." will be presented before live audience at, as well as live-streamed from, the Posttheater in Arnhem on August 25th.
The formalization of individualism or the aesthetic constructs behind it, strongly influence the space in which entities are depicted. It allows the space to be occupied by the imaginative, the un-comprehensible, and the unknown as a possible constitutive element of knowledge formation. A spectrum of the comprehension of the totality forming our capacity of being part of a specific historical time, that it is voyaging towards and around us. The journey to the unknown might unfold into immensity. This immensity has a center, an epicenter: as a system, as a counter-history, as a way to perceive an alternative nature.
Curated and presented by Giulia Crispiani (DAI, 2017), co-curated and initiated by Gabriëlle Schleijpen. Posttheater, Rosendaalsestraat 27, Arnhem (NL)

More info: https://dutchartinstitute.eu/page/16592